Whether you view corporate gifts as a boon or a bane is going to depend upon what side of the fence you sit, and how much effort has been put into choosing the right gift for you.
One of the best received, as well as the most commonly overlooked corporate gifts is the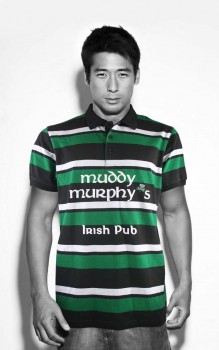 custom printed t-shirt. A nice shirt is invariably very well received – and it works as a piece of mobile branding – it can also set the tone for your brand for a long long time.
On the same there as a custom printed shirt – custom made staff uniforms can be prepared for anything from a bar, to industrial and marine applications.
Our sister company – Eventus Apparel has supplied shirts to some of the best known brands, bars and lifestyle purveyors in Singpore.
They have done shirts for everyone from Bentley to Porsche to Muddy's to Apple, Google, Lexmark, and so many others I could spend days listing them.
When it comes to our own speciality – that of Custom Printed Corporate Gifts, we have also supplied some of the best in the business with a huge range of imaginative and engaging corporate gifts – just take a look at our OEM gallery for some of the more fun things that we have done.
One idea that we really loved for a totally out of the box and unique corporate gift was a subscription to the "sock of the month" club – they'll send a pair of socks to you every month.  isn't that just so cool?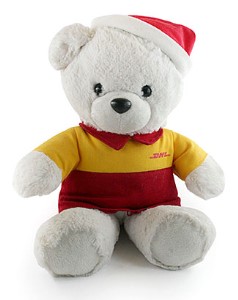 Taking that idea, and running with it – wouldn't it be great to send a customised gift to you most valued, active and revenue generating clients each month?  Creating a theme, custom printing your gift and then getting it out to your client would be the sort of customised and personalised service that Eventus Gifts could offer – how about a series of 12 collectible bears?  (something like what we did for DHL)
There are two main ideas to keep in mind when you create a gift for your client
a) It needs to be reflective of the personality of your brand
b) It needs to appeal to your client
Here at Eventus Gifts, we take special pride in the idea of giving your fun and creative custom gift ideas that will appeal to, and be remembered by your client.