The purchase of custom printed / custom made corporate gifts can be both one of the most cost effective marketing strategies available, and one of the biggest wastes of your marketing budget you've ever seen.
The difference between the two often lies in two factors –
A) how well the marketing manager understands their brand and clientele / customers (in short – the audience / gift recipients)
B) how well they are taken care of by the corporate gift consultant.
Over our many many years in  Corporate Gifts Consultancy (yes, we're old) we've seen some fantastic gifts that have brought immense value to the organisation – at the same time, we've also seen some poorly thought through doorgifts (that were purchased against our advice) that fell flat and wasted the money of the CRM team.
Here, we've tapped on our experience and compiled 8 of the most common mistakes that are made when it comes to sourcing a customised premium, and also a few words on how you can avoid them.
8 Common Mistakes in Corporate Gift Giving
1. Failure to Plan – Planning ahead of at least 2 months will provide both your vendor and yourself sufficient lead time to produce the perfect gift you require. Failure to plan will increase the rate of errors by 20 times and will also lead to higher prices for express work done.  Work that is rushed, will often sidestep critical steps in quality control – such as the production of a sample of your corporate gift, or the "wrong" logo will be used in the preparation of the silk screen film due to the designer not having access to a "good" one (and many other similar mistakes)
2. Not knowing your target audience –  This is fatal. One should ALWAYS know who they are providing the gifts for, this way, the gifts will be well received.  You should also know what sorts of customised gifts have been given in the past and how well they were received.  We do strongly recommend keeping samples of all your past custom made gifts / corporate gifts as a means for comparison.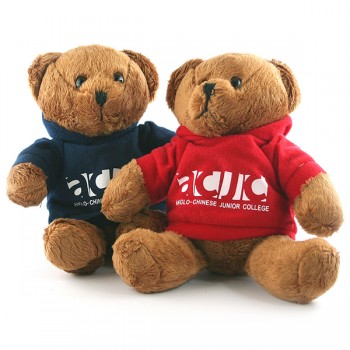 3. It's all in the Details – You get what you give, so the more detailed you are on what you need, you will get more accurate quotes and products.  And it is also about attention to detail – the more specific you are, the better we can understand your needs, and the more customised your product can be – there are also many customisation options that can be provided that you may not have thought of – when you give time for proper evaluation the results can be awesome.
4. Not having a budget – This will cause a lot of wasted effort in your sourcing.  Most people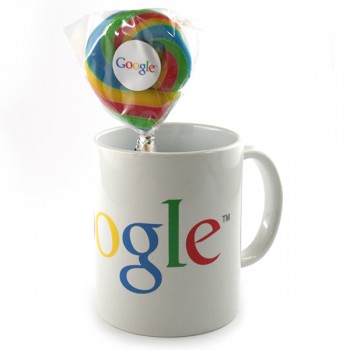 forget that for us, "anything's possible" when it comes to customising a gift – given time and budget we can do anything.  Given time – we can also take a mass produced item and make it fully personalised and a customised gift for your company – a simple example is what we were able to do for GOOGLE with a simple customised mug and lollipop.
5. Not having the quantity you want – Without the quantity, vendors can't confirm stock availability and prices as these are all dependent on your quantity.
6. Delivery Dates – Always let your vendor know the delivery date. This will ensure we can provide you the gifts on time for your needs.  You also need to advise if these are "hard" or "soft" dates.  A hard date would apply (for example) to something like a custom printed anniversary pen that MUST be ready on the day of the actual anniversary, while a "soft" date might apply to mongrammed notebooks for the sales team to give away as company momentos – important to have, but not critical if they arrive on Wednesday instead of Monday.
7. Respecting the Vendor's efforts – Vendors are quoting for business, although you may need more than one quote, always get back to your vendor if you can't award them the contract. This will build a good rapport with your vendor for the next job.
8. Artwork – Make sure you have the artwork on hand to pass to your vendor for print, also, these need to be high resolution with pantone codes.
Wrapping up – as with all our business dealings – we value relationship more than anything else. If you would like to speak to us about how to maximise your corporate gift budget, or what we can do so that you get the best possible ROI on your custom gift spending, nothing would make us happier than to hear from you.