Did you love playing with blocks as a kid?  They are one toy that never goes out of style, they're durable and hardworking, fun and can be a great branding tool.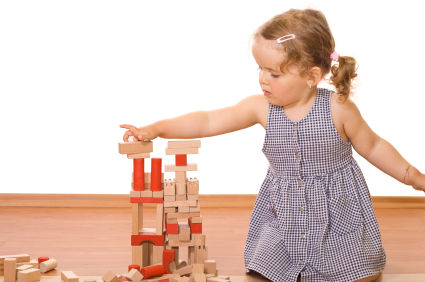 One great thing about blocks is that they are infinitely customisable – we can print your logo, a slogan or whatever you need on them, and they can be part of a series for a collectible gift with purchase, or some other special reward.
Especially if you are wanting to associate your brand with language development or learning, there are heaps of good reasons to give away blocks as a unique gift.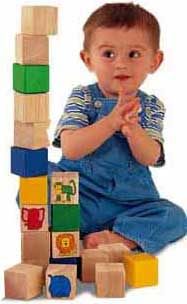 If your marketing department needs convincing – here are some good reasons for using blocks.  This was originally written by one of Singapore's Best Childcare Centres and we've adapted it here for your convenience…
****
Treasure Box Child Care Centre believes that one of the greatest things that can be imparted to tkids is a love for learning.  Rather than focussing on "amount of knowledge" we look towards a more "experience of learning process". We also see just how hard kids are on battery operated toys, and how quickly they can get destroyed.  With this, we love the traditional toys of things like blocks and soft toys – they are flexible and durable, they cater to a very wide age range – and let's face it, they're FUN! Whether in a big group or alone.
But now there's another reason (besides the outright fun factor) to have a box of colourful wooden blocks in the home or pre-school centre: Block play can help babies learn to talk!  A recent American study has found that 1- to 2-year-olds who played with blocks with their parents for just 20 minutes a day scored 15 percent higher on language development tests!  Not only that, they are a whopping 80% percent less likely to watch television – instead they are able to "entertain themselves" with their imaginations.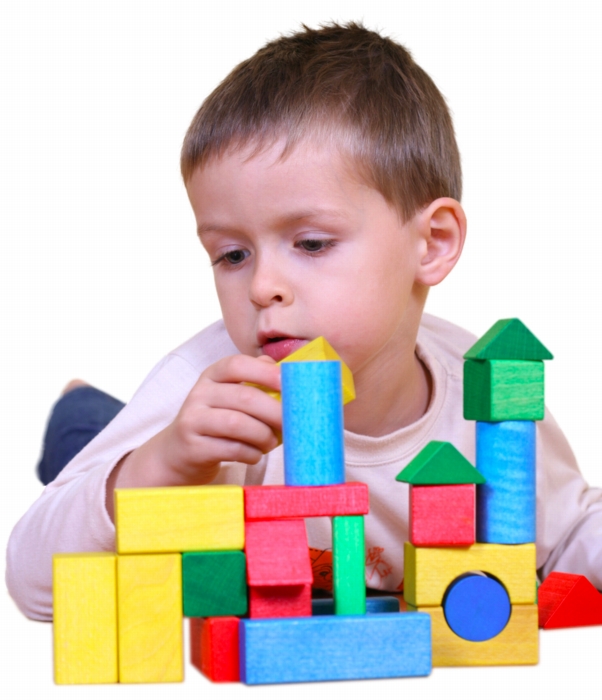 According to the study author, Dimitri Christakis M.D. –  Seattle Children's Hospital pediatrician, "We've always known block play was fun, and now we have evidence that it promotes development, too,"
TreasureBox Director, Ms Vivian Ang agrees – "it's always been obvious that children who play with "unstructured" toys such as blocks, lego and playdough develop more independence & creativity – to now find out that this affects language development just reinforces our conviction of what great toys they are, particularly in the setting of professional childcare centres".
During "free-play" before our classes in the morning all levels can join together – whether it be the Nursery students, playgroup or the more mature kindergarten 2 students to play with blocks – and the best thing is you can see them co-operating!
The blocks also come into play and can be used during the enrichment classes that are offered – aiding in the experiential learning of the children.
Here are some great ways that you can make the most of this centuries old classic toy – whether it be in your home, or in a child care centre, or in kindergarten classes:
Sort blocks by color, size, or theme.
Build tunnels for toy cars and trains to travel through.
Construct houses for dolls or barns for animals.
Line up blocks and pretend they are piano keys; use spoons to "play" them.
And the all-time favorite block activity: Create the tallest tower you can, then knock it down!
About Treasure Box
Treasure Box child care centre has two professional centres in Singapore featuring a low teacher / child ratio. 
They have a Kindergarten in the East, and a full childcare in the Northeast for your convenience.